To resolve any emergency, you need the ability to detect, inform, and react. With today's monitoring solutions in place, you are empowered to securely access, observe, and control fire alarm systems 24/7 from any location. But how does the monitoring technology work? And which is better for monitoring—radio or cellular?
In Part Three of our webinar series on Emergency Preparedness, you will learn about monitoring technology, the mesh radio network, and mobile control—to guarantee you have the ability to detect, inform, and react quickly to emergency events.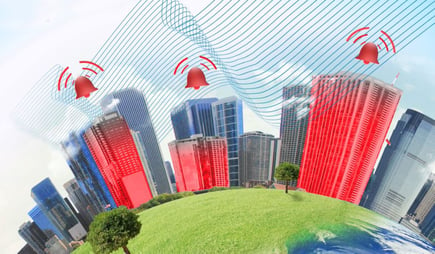 As a strategic partner, We have teamed up with AES to provide this virtual training. After this webinar you will understand:
How the mesh network operates

How the mesh radio network can save you money

What you need to know about the 3G cellular sunset




Presenters

Leonard Hanna is a Regional Sales Manager with AES Corporation since 2005 with over 30 years of experience in the security and fire alarm industry. Combined with his work with the National Fire Protection Association, Leonard brings a unique perspective on the past and a keen understanding of the future with regard to electronic fire communications.

Lauren Finelli is an experienced Account Executive with PSI. Lauren has been working in the fire and life safety industry for over 9 years, specializing in identifying customer compliance needs and understanding building systems and system interfaces.